Cypress Creek Village Map
Brand new homes in a stunning location! Cypress Creek Village proudly brings you the following Homes For Sale. Click the map below to get a closer look at community amenities and our most recent homes for sale.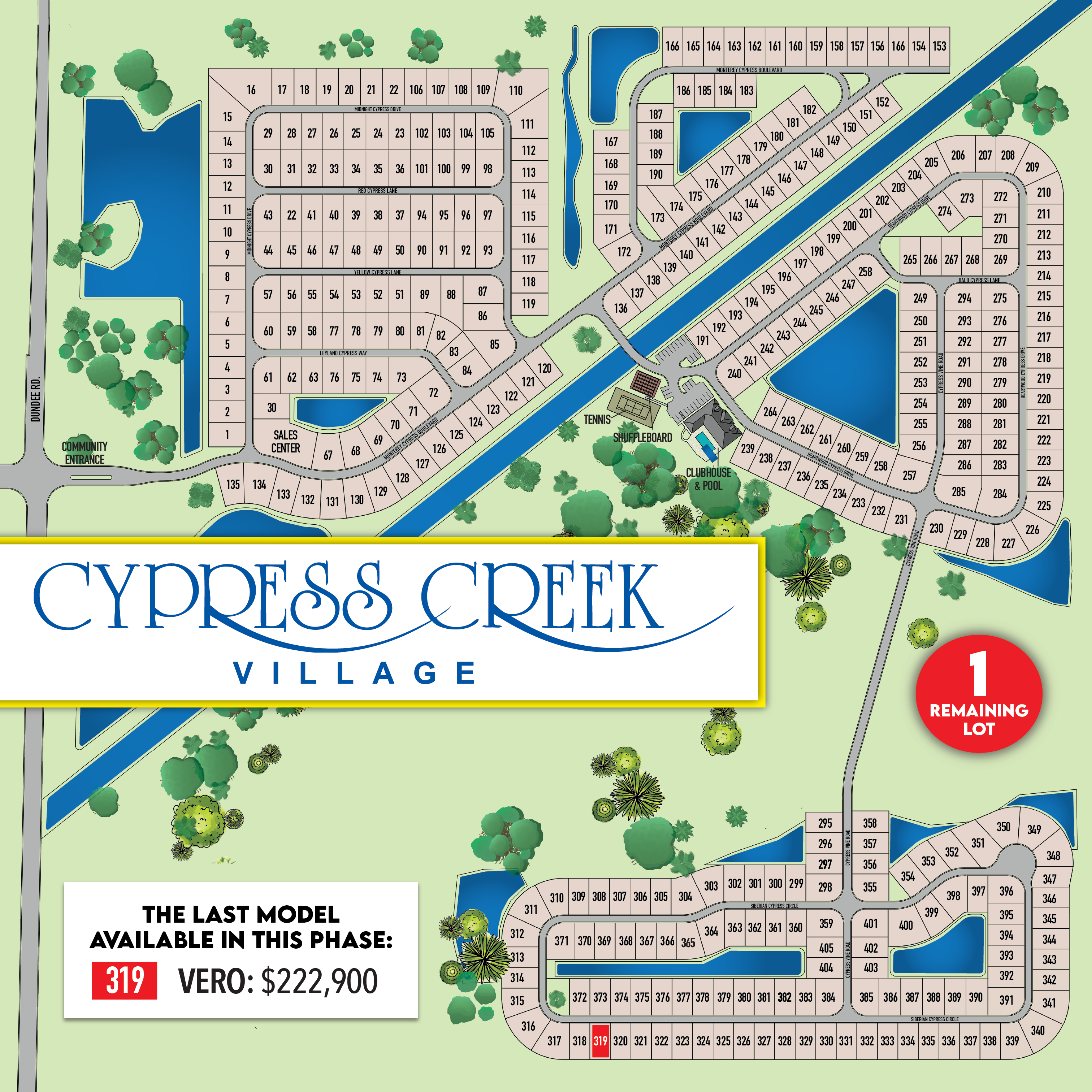 * Home availability is subject to change. Contact our on-site sales team to learn more about building your own home in this community.